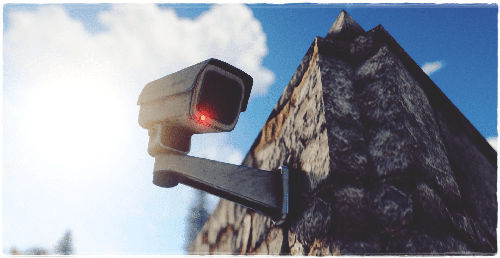 In this guide you will find passwords for different camera locations in Rust.
The Overview
RUST CCTV Camera Codes and Monument Locations
Functional RUST CCTV cameras were introduced into the game in the Official CCTV Update on March 5th, 2020. This update brought the ability for players to set up their surveillance cameras for use in and around their bases while using a new computer station to monitor and control the feeds.
In addition to allowing players the ability to set up their cameras, numerous devices were installed at specific monuments across the game world. Players can now connect to these monument's live CCTV camera feeds using unique camera identifier codes with their computer stations.
This RUST CCTV camera code guide covers the following areas:
1. Understanding the different types of CCTV camera codes
2. How to set identifier codes for them
3. How to set computer stations with the cameras
4. Provide a list of RUST Monument CCTV camera codes and their views
The Different Types of RUST CCTV Identifier Codes
There are two primary types of identifier codes.
1. Player Created Identifiers – Created by players, used for base CCTVs and can be modified.
2. Encoded Identifiers – Created by Facepunch devs, used for monument CCTVs, and are hardcoded.
How to Set an Identifier Code for a RUST CCTV Camera
Configuring identifier codes is a straight forward process:
1. Equip the hammer tool and look at the camera while holding the E button.
2. After a moment, a red and white option wheel will appear.
3. Select the "Set Frequency" option, located on the bottom of the wheel.
4. Enter a custom, case sensitive value up to 32 characters long into the input.
5. Click the Set Identifier button to save the value.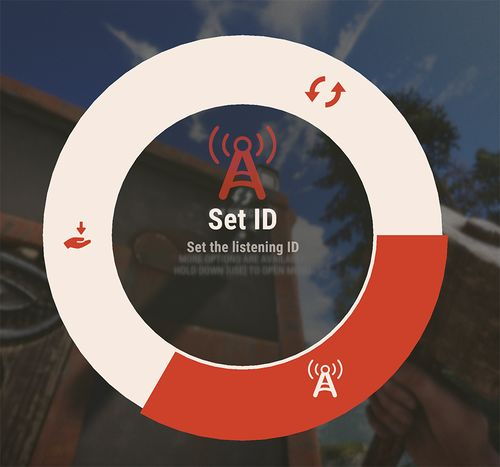 All of the codes for CCTV Cameras
The Complete List of the Camera Codes
Abandoned Cabins
No identifiers at this time. (N/A)
Abandoned Supermarket
No identifiers at this time. (N/A)
Airfield
AIRFIELDHELIPAD
Bandit Camp
CASINO
TOWNWEAPONS
Dome
DOME1
DOMETOP
Harbor 1
(N/A)
Harbor 2
(N/A)
HQM Quarry
(N/A)
Junkyard
(N/A)
Large Oil Rig
OILRIG2HELI
OILRIG2DOCK
OILRIG2EXHAUST
OILRIG2L1
OILRIG2L2
OILRIG2L3A
OILRIG2L3B
OILRIG2L4
OILRIG2L5
OILRIG2L6A
OILRIG2L6B
OILRIG2L6C
OILRIG2L6D
Lighthouse
(N/A)
Military Tunnels
(N/A)
Mining Outpost
(N/A)
Outpost / Compound
COMPOUNDSTREET
COMPOUNDMUSIC
COMPOUNDCRUDE
COMPOUNDSTREET
Oxum's Gas Station
(N/A)
Satellite Dish
(N/A)
Small Oil Rig
OILRIG1HELI
OILRIG1DOCK
OILRIG1EXHAUST
OILRIG1L1
OILRIG1L2
OILRIG1L3
OILRIG1L4
Stone Quarry
(N/A)
Sulfur Quarry
(N/A)
Trainyard
(N/A)
Water Treatment Plant
(N/A)
How to Set a Computer Station with a RUST CCTV Identifier Code
Configuring a RUST computer station with a RUST CCTV identifier code is a straightforward process:
1. Mount a computer station by looking at the terminal while holding the E button.
2. In the lower-left of the screen, type in the case sensitive CCTV camera identifier.
3. Click on the Add button.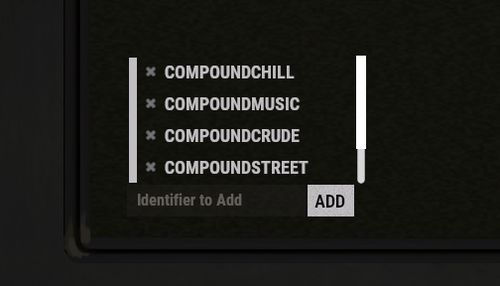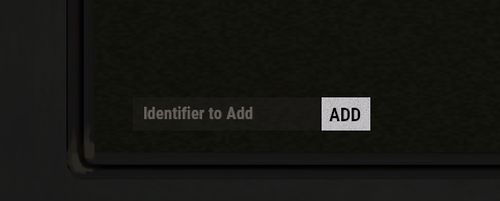 Credit to wide putin