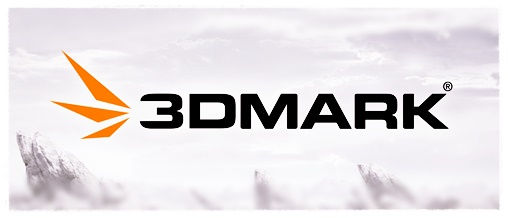 In this guide I will tell you how you can get the the multi gpu achievement. In my case i used the 3 graphics cards which I had linked together via CrossfireX.
What do you need to know about this achievement?
So, for this achievement you need Nvidia or AMD graphics cards, which support SLI or CrossfireX.
But SLI or Crossfire are not the only conditions. You need at least 3(!) graphics cards that support 3-way-SLI or 3-way-CrossfireX (!). Not every graphics cards can handle 3 way SLI or CrossfireX.
Why the 3-way-solution? The answer is easy. 4 graphics cards need more place and finding motherboards that have got 4x PCIx connectors is hard too. Another reason can be the power consumption. The graphics cards need energy and without a strong power supply it is not possible to run 3 graphics card in a benchmark. Further finding (more or less) 3 identical graphics cards can also be like searching 4 leaf clovers. And the last point is the price. 3 gpus are cheaper than one.
Which graphics cards support up to 3 way SLI or CrossfireX?
In the last years it became more and more hard to couple 3 or more graphics cards via SLI or CrossfireX.
Here the list for Nvidia graphics cards that support up to 3 way SLI:
Geforce 8800 GTX und GeForce 8800 Ultra
GeForce 9800 GTX (+) sowie die GTS 250
Geforce GTX 260, GTX 275, GTX 280 und GeForce GTX 285
Geforce GTX 465, GTX 470, GTX 480
Geforce GTX 570, GTX 580
Geforce GTX 670, GTX 680
Geforce GTX 770, GTX 780
Geforce GTX 970, GTX 980
Geforce GTX Titan, GTX Titan X
Here the list for AMD graphics card that support up to 3 way CrossfireX:
Radeon-X800-Series
Radeon-X850-Series
ATI-Radeon-X1000-Series
ATI-Radeon-HD-2000-Series
ATI-Radeon-HD-3000-Series
ATI-Radeon-HD-4000-Series
ATI-Radeon-HD-5000-Series
AMD-Radeon-HD-6000-Series
AMD-Radeon-HD-7000-Series
AMD Radeon R200-Series
(Maybe the lists are not complete)
Which motherboards has up to 3 PCIx 8x/16x connectors? Which ones support 3 way SLI or 3 way CrossfireX?
You can decide if you want build a new or an old retro system. (Or a temporary system just for this achievement)
You can get the achievement with old systems too.
Here the list of some motherboards that has at least 3 PCIx connectors and 3 gpu support.
Old ones:
Nforce 790i Ultra SLI (released 2008) LGA 775
—> 3 way SLI
Asus M3N-HT Deluxe (released 2008) AM2+
—> 3 way SLI
Middle old:
ASRock Z87 Extreme9/ac (released 2013) LGA 1150
—> 3way/4 way crossfire/SLI (nice one!) 😀
Not so old ones:
ASUS ROG Strix Z390-H Gaming (released 2019) LGA 1151
—> 2 way SLI/ 3 way CrossfireX
New one:
ASUS Rog Strix X570-E Gaming AM4
—> 2 way SLI/ 3 way CrossfireX
ASUS PRIME Z490-A LGA 1200
—> 2 way SLI/ 3 way CrossfireX
These are examples. You can ask google for more information! 😀
Which hardware had I used?
When i built my new system i decided to upgrade to the new Ryzen 5000 series. I tested 3 different AM4 motherboards. At least i picked out the Asus Rog Strix X570-E because, it is not only a high end motherboard with strong properties, but has also 3 PCIx connectors. The user manual states that the mainboard supports ( "only" 2 way-sli and up to 3 way crossfireX).
My specs:
AMD Ryzen 7 5800X
Asus Rog Strix X570-E Gaming
Trident Neo Z 32 GB (4×8 GB 3600 Cl 14)
3x AMD Radeon HD5670 (SAPPHIRE)
Why I chose 3 way CrossfireX?
To mention before: In my new build I have picked a x570 with 3 PCIx 16x connectors.
There are two main reasons for that:
1) the new generation mainboards, which has 3 PCIx 8x/16x connectors support 3 way CrossfireX, but only 2 way SLI. (like in my case).
(I have not fully researched this, but i think 3 way or 4 way SLI is no more possible. Nvidia and the Intel Mainboards no longer support up to 3 or 4 way Sli)
2) Because of reason number one, i searched 3 AMD Radeons. My intention was to get at least HD 5670, because I didn't want the gpu to be too old. I wanted to use FireStrike as a Benchmark, and i was very lucky and got myself 3 identical HD Radeon HD5670´s (see picture). (To my mind they look amazing with their heat sinks).
The big advantage of the HD 5670´s is that they don´t need extra power supply. You don´t have to connect your power supply on the graphics cards. The power of the PCIx connection is sufficient. (it must be 60-80 watts).
My recommendation
Take 3 identical cheap crossfireX gpus, that do not need extra power supply and put them into a 3-way crossfireX supported mainboard.
Attention:
Some AMD Radeon models don´t need an extra Crossfire Link cable. But in my case i had to connect them via two cables.
Credit to: Tayfun Sahin